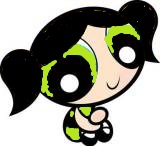 Melon

Age

5 years old

School

Pokey Oaks Kindergarten

Hometown

Pokey Oaks, Townsville, USA

BFF

Love interest

Boomer (one-sided on his side)

Creator

Ppgo bubbles1

Job
Melon's
A FruityPuff Girl
member. She's the 2nd member, and the one Boomer of The RowdyRuff Boys is in love with.
Boomer's in love with her.
Personality
Edit
She has Buttercup's personality & Bubble's powers.
1. Boomer's in love with her, but she's oblivious to his existance.
Ad blocker interference detected!
Wikia is a free-to-use site that makes money from advertising. We have a modified experience for viewers using ad blockers

Wikia is not accessible if you've made further modifications. Remove the custom ad blocker rule(s) and the page will load as expected.