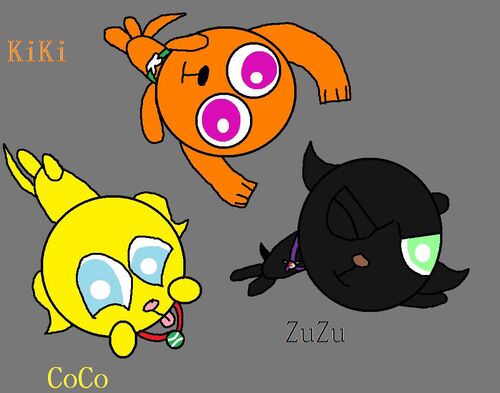 The Members are
They have the PPG hair like ears.
Persinal Info.
Edit
Kiki

Fur Color

Light Orange

Eye Color

Hot Magenta

"Element"

Chu Toys

Collar

Bone Shaped Chu Toys
Zuzu

Fur Color

Black

Eye Color

Teensy Teal

"Element"

Riping up Dolls or Toys

Collar

Riped up Doll
Coco

Fur Color

Yellow

Eye Color

Parakeet Blue

"Element"

Balls

Collar

Tennis Ball
Ad blocker interference detected!
Wikia is a free-to-use site that makes money from advertising. We have a modified experience for viewers using ad blockers

Wikia is not accessible if you've made further modifications. Remove the custom ad blocker rule(s) and the page will load as expected.